Hi Everyone!
It's been a while since the last post on kscopeears.com, but we have still been very busy with our weekly broadcast from
Edge Radio
as well as our frequent
Kaleidocasts
.
Here is a run down of the shows we've had since our last post:
6th May 2012
We featured the amazing talents of Italian Pink Floyd Cover band
Interstellar Factory
. The band caught Nobby's attention on the online community and he was very keen to interview them. They hope to soon be touring outside Italy with their incredibly atmospheric renditions of tunes from the 1967-1972 period of Pink Floyd. A New album of original material is in the works for late 2012 or early 2013.
INTERACTIVE PLAYLIST
KALEIDOCAST
(Includes interview with the band members from their base in Rome)
29th April 2012
Our subject this week was the live recordings of
Porcupine Tree
. With so many folks around Hobart STILL not knowing much about the band, it was time for another retrospective, but this time featuring tracks from the progressive rock front-runner's extensive live back-catalogue.
RADIOACTIVE PLAYLIST
KALEIDOCAST
15th April 2012
With David Lee Roth returning as lead vocalist to record a new studio album with Van Halen we took a look at those early albums between 1978 - 1984 and featured tracks from the brand new record, "A Different Kind Of Truth".
INTERACTIVE PLAYLIST
KALEIDOCAST
8th April 2012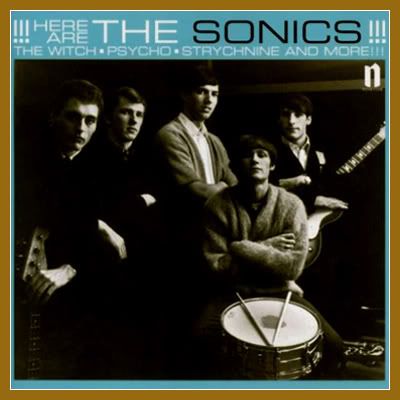 Kaleidoscope Ears welcomes back the "Godfather" Of the show, Lochie, to present one of his greatest passions, garage rock, by means of proto-punk band THE SONICS.
Make sure you catch The Sonics on their Australian tour over the next couple of weeks.
And Nobby reiterates a band which generated a lot of feedback a couple of weeks back, the German-based, but British pysch-prog band, NEKTAR.
To hear trhe FULL back-catalogue of NEKTAR, visit
www.nektarsmusic.com
and register to the website for free.
INTERACTIVE PLAYLIST
KALEIDOCAST
1st April 2012
www.burningshed.com
For more information on the band, visit
www.gazpachoworld.com
INTERACTIVE PLAYLIST
KALEIDOCAST
11th March 2012
Melbourne post-rock band
LAURA
play the Brisbane Hotel in Hobart on Saturday 17th March 2012. Nobby & Dwayne had the chance to have a chat with bass player Andrew Yardley about shades of grey, walls of sound, the forthcoming Hobart gig and the new album "Twelve Hundred Times".
INTERACTIVE PLAYLIST
KALEIDOCAST
4th March 2012
In this episode we speak with Dave Cureton and Adam Gough, the founders of Birmingham band
IOEarth
.
Their second album "Moments" has just been released and will undoubtedly be one of the most highly regarded progressive rock albums of 2012.
INTERACTIVE PLAYLIST
KALEIDOCAST
29th January and 12th February 2012
BEST PROGRESSIVE ROCK OF 2011
Part Two 12-2-12
Question is....which progressive rock track and album will be in our opinion the best of 2011???
22nd January 2012
In this episode we featured interviews with Mike Solo (super FLORENCE jam), Mike Mills (Toehider), and Dave, Dean & Robert (Anubis)
Support these great Aussie bands available on
Bird's Robe Records
!
super FLORENCE jam
http://superflorencejam.bandcamp.com/album/we-always-knew-it-would-come-to-th...
Toehider
http://birdsrobe.bandcamp.com/album/to-hide-her
Anubis
http://birdsrobe.bandcamp.com/album/a-tower-of-silence
Or if you're in Europe, from
http://www.justforkicks.de
.
INTERACTIVE PLAYLIST
KALEIDOCAST
18th December 2011
To mark the 10th anniversary of the tragic death of Stuart Adamson (The Skids, Big Country) this show was dedicated to the music of this remarkable musician.
INTERACTIVE PLAYLIST
KALEIDOCAST
To see more of our interactive playlists, visit our Edge Radio Program Page.